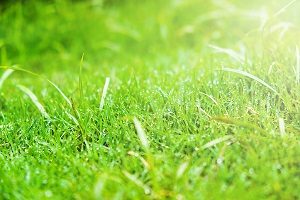 When it comes to grass, you've always got options. From sod to seeding, you're often looking at many species of grasses that fill diverse needs: from growing times, to weather resistance, to drought resistance – and that's not even considering factors like their appeal or if they are invasive or native. However, most grasses do fit into one of two categories: warm season grasses or cool season grasses. This article is going to look at the two types of grasses, help you understand their differences, and help you find the right one for your project.
The Two Types of Grass
In North America, the range of temperatures and popularity of grass as a ground covering means you have many options, regardless of where you live. Both types of grasses have their own distinct advantages. Their names are tied to their growth and hibernation periods, meaning that depending on your needs, either can work.
Cool Season Grasses
In New England, cool season grasses are the most predominant, especially in the more northern states. These grasses start growing in early spring once the weather goes from cold to cool and the rain starts flowing. However, when it heats up in summer, this grass "browns out" as it goes dormant, meaning that the most appealing time is usually around late spring or early summer.
Warm Season Grasses
In the inverse, warm season grasses tend to stay dormant during cool seasons: if you plant them in the fall, they will remain dormant until mid-spring. They tend to grow slower, especially during the cool season but are known for their vibrant growth during the peak of summer.
Differences in Lawn Care
When it comes to caring for these two types of grass, it's important to learn about their growing cycles to make the most of each.
Seeding: Cool season grasses are best planted or seeded in early spring or early fall, while warm season grasses need to be in by late spring to take advantage of the summer growth.
Fertilizing: Both kinds of grass should be fed during their growth periods, so early spring and fall for cool season, and warm season in late spring.
Aeration: As above, aeration should be done during the growth period. Check out our blog on lawn aeration to learn more.
Dolan Landscaping has been at the forefront of lawn installation and lawn care for over 25 years. Contact us for expert lawn care techniques and technology, with lawn fertilization and maintenance services as well as irrigation system services to keep your lawn looking fresh and lush all year round.