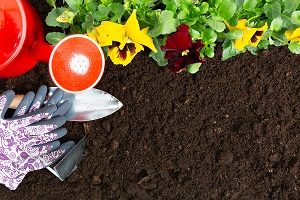 A beautiful garden is just what you need for this upcoming summer. Are you struggling to try and get a perfect garden? Are you wondering what you are doing wrong? In some cases, it's simple watering or planting techniques that need to be adjusted to see your garden flourish. If you want a beautiful summer garden, keep reading for some tips on how to succeed this season.
When's the Best Time to Plant?
Before planting your garden, you should figure out when your growing season is and how long it lasts for. You want to be sure your garden is growing in temperatures that are above freezing 24/7. Plants and vegetables will die out quickly if the temperature drops to below freezing.
Planting and Watering Practices
To get the best results with your garden, it's important to use the right planting and watering techniques. It can often be difficult to know when plants need to be watered or how to plant them in the first place, but here are some tips to get it just right:
When planting, place the seeds in rows so they have ample room to grow
Determine if the soil is wet or dry, stick your finger in the middle of the plant, if the soil is dry then the plant needs to be watered
Water twice a day in the summer, once in the morning and once in the afternoon
Do not water from watering cans, use a hose instead so the water seeps directly into the roots
Gardening Practices
Now that you know some techniques for planting and watering your garden let's move on and talk about weeding, fertilizing, and composting.
Weeding: Pick weeds from the garden once a week to ensure that they don't wrap around the plants and vegetables.
Fertilizing: Fertilizers can help boost the growth and production of your plants, but it's important to properly balance the nutrients with your soil and plants.
Composting: Scraps from the garden, plants after harvesting, and other food waste can make great compost for the next season.
Types of Food to Grow During the Summer
Certain vegetables and fruits thrive in the summer, while others do not. Below is a list of food that you should be sure to incorporate in your summer garden.
Green Beans
Corn
Peppers
Tomatoes
Squash
Cucumbers
Melons
Dolan Landscaping takes pride in providing excellent lawn care services and expert advice for over 25 years. We would love to put our techniques to work and show you how beautiful your garden can be! If you are interested in learning more about what we do and the services we offer, do not hesitate to contact us. Looking for gardening tips for the winter and fall, check out our other blog here.