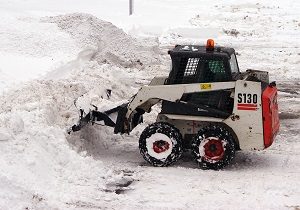 There are some seasonal things everyone puts off. Scheduling holiday plans, buying gifts, and maybe even getting all the summer gear stored around the house. But as a business, it's much more vital to plan ahead and for every contingency. In New England, one thing every person and company must plan for is snow. This blog will go over why it's vital for many businesses to have snow removal on standby to be able to remain functional and profitable when the Nor'easters start coming in.
Getting Customers to Your Business
While not having your home plowed is an inconvenience or a lost day of work, having a business that staff and clients can't reach can be a massive blow to your company's bottom line. If your business relies on those parking lots being plowed, sidewalks being clear, and everything sanded and salted for safety, you'll want someone on standby to get it done.
Beat the Last-Minute Rush
If you don't have a snow and ice management contract, you'll be in direct competition with every other home and business calling last-minute (or during the storm) that is also looking for coverage. Depending on the severity of the storm, you might find yourself waiting behind a queue of other clients for a snow plowing service to get to you.
Lock in Winter-Long Coverage
By contracting now for commercial snow removal, you're not only planning ahead, but you're also most of the time-saving money in the long term. Many snow and ice management contracts offer flat rates for winter coverage and are proactive about dealing with snowstorms, meaning you may find them in your lot even before you pick up the phone to call.
Here at Dolan Landscaping and Maintenance, we provide commercial and residential clients full-service snow and ice management using commercial-grade and well-maintained equipment to provide snow plowing, snow blowing, salting, sanding, snow stacking, and snow removal. And our well-trained staff are no slouches with a snow shovel either. Want to learn more? Contact us today to get started.